Boy I've been having some computer issues here...really rots when you work at home. Especially when you do blogging and can't update your blogs!

Being a holiday weekend, no libraries were open, so here I am...for now. Who knows when I'll be kicked off again!

I'm on hold with child support right now. I got a letter in the mail saying my sons case is closing....he is turning 19 soon. Child support in NY goes until the child is 21.

Since Golden Child is graduating soon, he is thinking about college. If my child support ends, that is really going to hurt.

At this time, even though I got a letter from child support saying this is ending, they have no note of it on my case!

So I'm on hold.....

We had a pretty fun weekend. Our friends, Mr & Mrs. Rollback started back to work as "carnies" this weekend, and they happened to be in the next town over. So a whole gang of us went. Ron and I along with Princess Der and her friend, Ron's son, his gf and her two kids, and my nephew and his son.

Cosmo, our new pup went too. And got kicked out of his first function!

Not because he was being bad. In fact he was the hit of the place!

No, he got booted because he was a dog.

So we took him home. Not that we had any shortage of babysitters there! Golden Child and his GF eagerly offered to watch pup.

The kids had fun going on rides and we chatted with some people we knew. I saw a woman who has purchased a few of my baby goats and taken some I was giving away when I was reducing my herd. I asked if she wanted 3 more, since the guy I thought was going to take them isn't.

She called her husband (it's HIS hobby!) BINGO! We have a taker!

They came the next day and got them. Now we have no more goats, but a whole lot of free time & an extra building!

That afternoon, some friends came over and we went to my neighbors and hung out for while. Rons son , gf and kids came, too. We all had a lot of fun. My neighbors aunt had a chihuahua /poodle mix. So funny looking, it was cute.

So my neighbors 3 dogs, my 2 and the aunts dog all had a lot of fun running around!

Little Man came over for a few days...surprised he just got up around 10 a.m.!

Yesterday was HOT! But before it got too bad out I finished cleaning every piece of hay, dirt whatever out of the boys goat house. Then we tore the hay feeder and a stall out. We still have a chicken sitting on a nest, so all work is on hold now.

Ron has taken over the old girls goat house. He has all of his tools and such in there. AND the old recliner from the living room. I told him take the thing to the dump, put it in his cave, whatever...just get it out! It was a dumping ground for clothes fresh from the dryer. I hate that!

So the boys goat house is going to be a girls hang out/guest house. We have so much excess stuff here that my nephew has given us, we could build a new house. Not to mention I still have some kitchen cupboards and a counter that I ripped out of my kitchen around a year ago.

So it should be a cool little woman .....cave(?)

What would you call it?

So anyway my nephew and his son came over yesterday and we had a volleyball game in the burning hot weather. Then we ate some great food!

Don't you love holidays? What did you all do?

Here are a couple of Tuesday meme's.....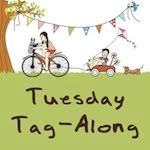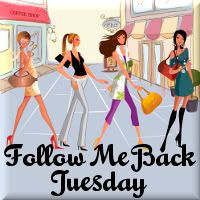 BTW- just got off the phone with child support- that was some special medical account (that I never knew I had!) and the weekly payments are safe to 21 y/o or beyond if in school.

Later!